Purva International commenced the business of diamond tools in the year 1999. Ever since its formation, we have always aimed at delivering quality products to our customers with high level of service. Customer satisfaction is our utmost motto.
Purva International has been at the forefront of diamond tools industry for almost two decades. We have two state of the art manufacturing units in Udaipur, India for manufacturing Gang Saw Blades. Since its creation it has always increased its investments in the production facilities aiming to reach new horizons in the diamond tools industry.
Purva International manufactures the products with international quality standards keeping in mind the cost effectiveness. We understand that high quality assurance & consistency is of main importance to the customers.
Integrating our 15 years of experience with customer feedback & strong service network Purva continues to be a pioneer in this industry.
Purva International is a manufacturing company specializing in Gang Saw Blades of the best quality. We import special Steel Strips from MARTIN MILLER, AUSTRIA for manufacturing Gang Saw Blades. It is undisputed to claim that MARTIN MILLER is one of the best companies in the world producing high quality steel strips for marble & stone cutting.
Purva Gang Saw Blades are made from high precision MARTIN MILLER STEEL STRIPS which is renowned worldwide for its lavish, fine grain structure & extremely homogenous hardness.
Our product range also includes Circular Saw Blanks for Single & Multi Cutters for granite & stone cutting with water. Our saw blanks are made of high quality steel with chemical composition 75Cr1, which is considered as the best quality for granite & stone cutting.
Visit us at :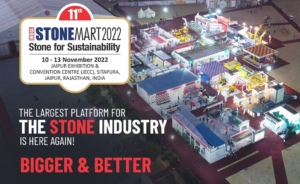 STONEMART 2022, JAIPUR (INDIA)
November 10, 2022 – November 13, 2022

HALL – 1
STALL No. 74
Jaipur Exhibition & Convention Centre (JECC),
Sitapura, Jaipur, Rajasthan (INDIA)